Why does epoq need the product catalog?
The product catalog, together with the click and purchase behavior of your store customers and our expert knowledge, forms the basis for the knowledge base. Based on this, the epoq services can be integrated into your online shop.
Where can I see when my product catalog was last synchronized by epoq?
In the menu under the heading 'Data management' you will find the menu item 'Catalog import'. This will take you to the overview of the product catalog status.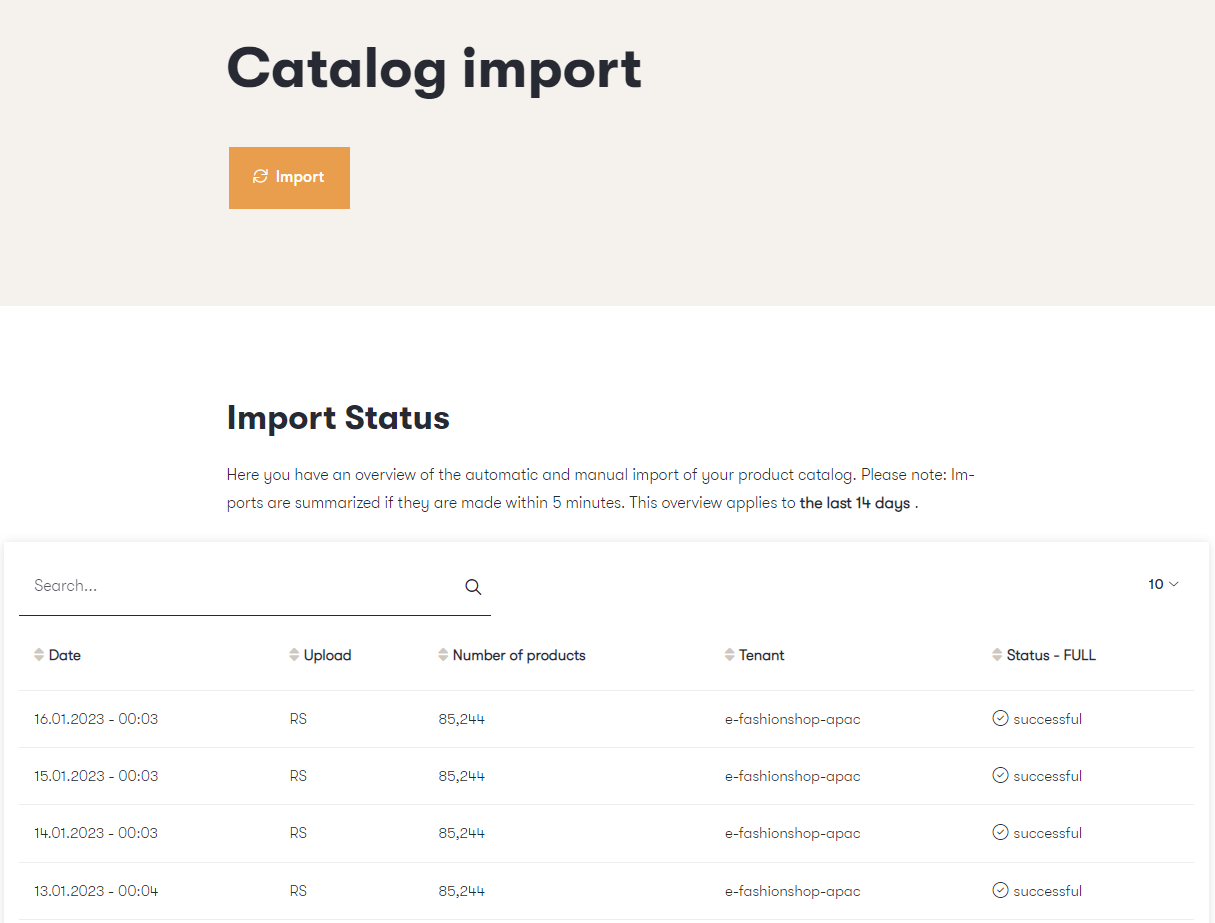 In the table you can see on which day and at what time the product catalog was last imported. You can sort by service and compare the number of imported products. At the same time you will get information if the import was successful. The last 14 days are always displayed. For more information about an import, you can contact our customer service.
The catalog import is done automatically but can also be triggered manually by clicking the "Import" button. The duration of the import depends on the size of the feed and may take a few minutes. To see the entries of some Control Desk features in the Online Shop, it is mandatory to import the catalog manually.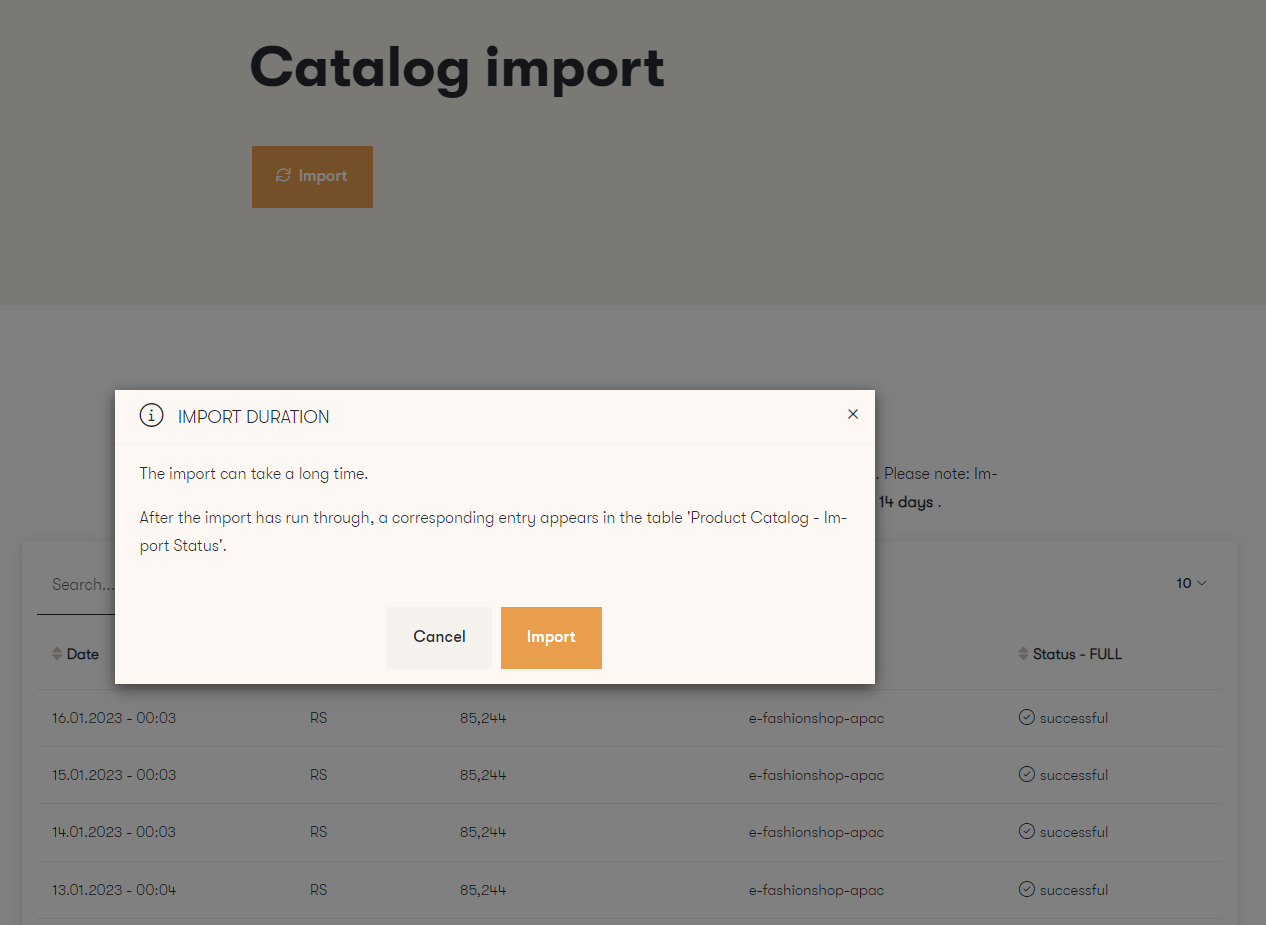 You can find more information about the product catalog in our Developer Documentation (coming soon).