In the bottom menu bar you will find a dropdown with your name.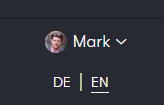 Here you can access the settings for your profile via 'Profile'.
You can enter your personal data and change your password.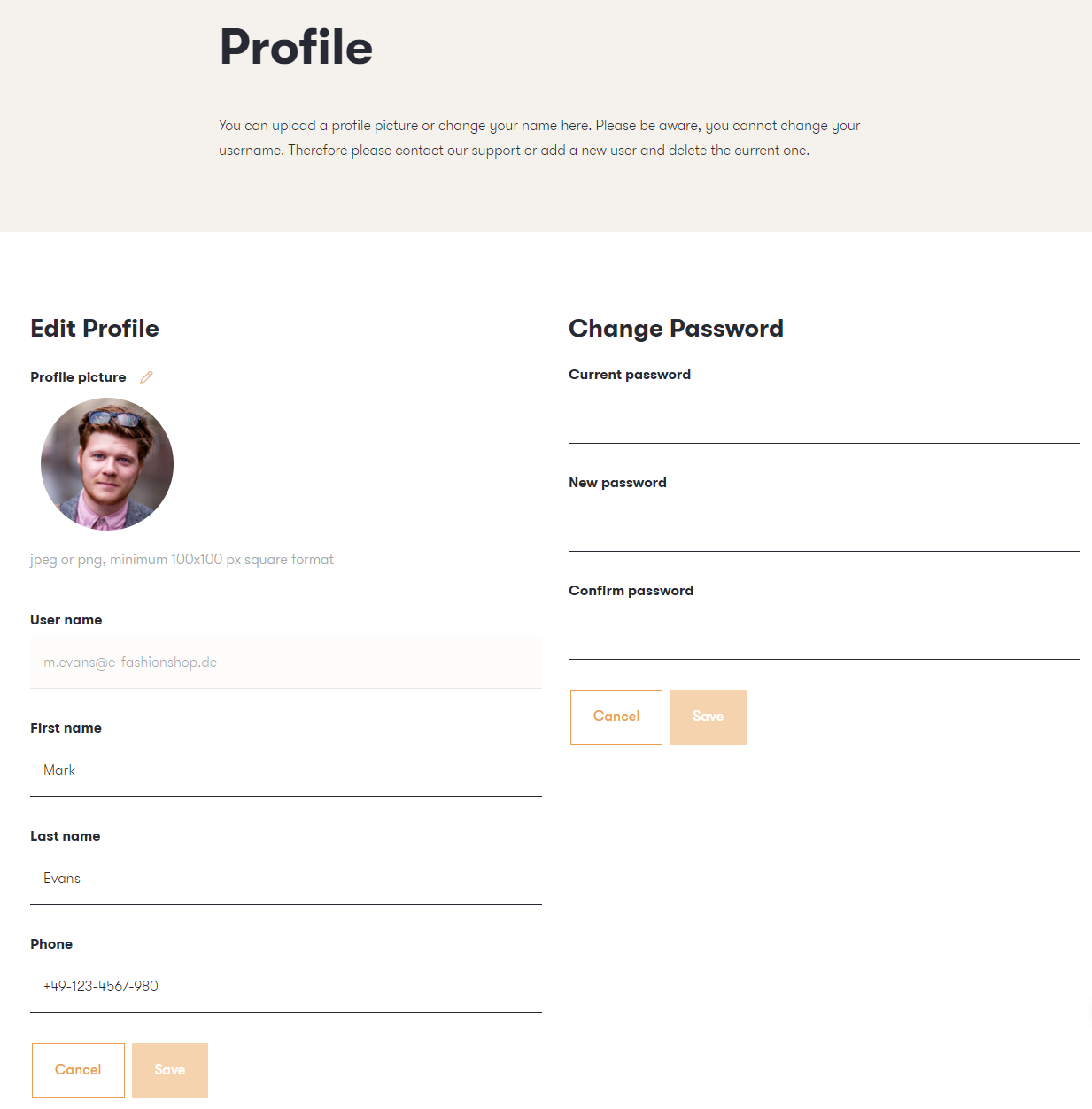 Change your profile picture
The profile picture must be a jpeg or png and have minimum dimensions of 100x100px. You can still adjust the positioning and size after uploading by using the crop button or you can delete the picture.
Edit your First and Last Name
The name you enter under First name and Last name will be displayed to your teammates in the Control Desk. It is therefore recommended that you use the correct name here.
The username is the email address with which you were added to the Control Desk. You cannot change this username. If you need to change it, contact our support. As an admin, you can alternatively add a new user with a new username and delete the current one.
Change your password
If you want to change your password, you can also do this in the profile settings. Enter your current password and confirm your new password. You will receive a confirmation email when the new password is valid.